Proactive Defense: Empowering Enterprises through Our SOC
With over a decade of experience in providing Managed SOC services to our customers, we can handle everything from: threat detection to incident response to full management of your cybersecurity program.
As the threat landscape has evolved, so has our team's approach. As new technologies and methodologies have emerged to help detect and defend our customers our experts stay on the cutting edge.
We have helped hundreds of businesses, from banking to healthcare, navigate the tricky business of cybersecurity. Our deep industry specific knowledge allows us to develop effective solutions to meet our clients' demands.
WATI provides security and peace of mind. We believe in proactive defence and work hard to safeguard, comply, and defend our clients' digital ecosystems from all cyber threats. Over a decade of Managed Security Operation Center experience ensures you are safe in our hands.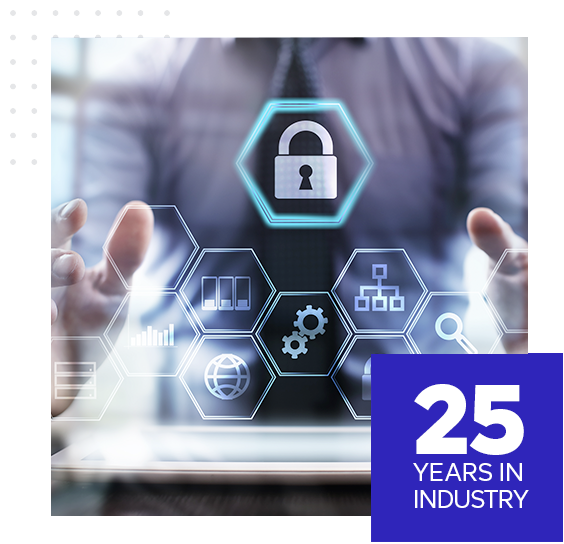 Quick Stats


Clients
We've worked with over 500 companies in banking, healthcare, technology, and manufacturing.
Threats Detected

Events Averted
Our proactive security procedures and timely response have prevented 98% of possible security events from affecting our clients' operations.

24/7 Monitoring
We've monitored our clients' systems for over 87,600 hours.

Satisfaction Rate
Our 95% client satisfaction rate shows our dedication to providing a quality, trustworthy service.
These numbers represent our dedication, skill, and clients' trust. We want to be your go to partner for all things cyber
Services

Managed Security Services
WATI's managed security services protect your digital assets, detect threats in real time, and helps you maintain security compliance. We offer:
Our goal is to deliver a holistic security solution that protects your business from attacks and equips you with the knowledge and skills to safeguard your digital environment. WATI's cybersecurity experts give you peace of mind. We stay awake so you don't have to.
WATI understands that threats don't just happen from 9–5. Our Managed SOC monitors your digital environments 24/7.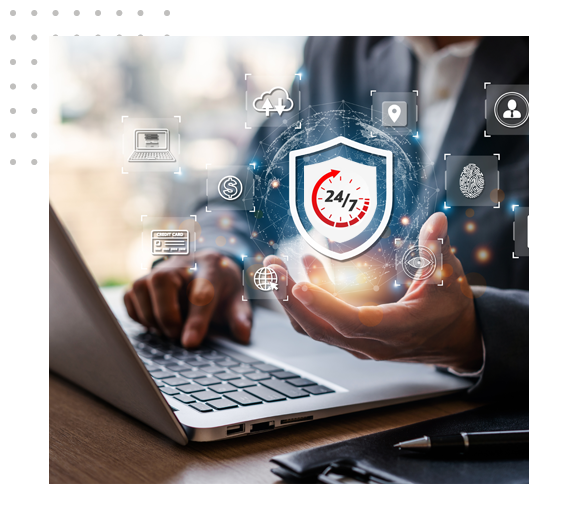 Leveraging powerful AI algorithms and machine learning techniques, we constantly monitor network traffic, system logs, and other data for suspicious behaviour. Our cybersecurity professionals supplement this automatic threat detection with their judgment and skills to discover and analyse complex threats.
Our team is vigilant 24/7 and always looking for threats. This enables for the fastest response, frequently stopping threats before they can cause damage. Our professionals investigate and control the threat, then analyze the situation to prevent repetition.
This 24/7 monitoring and response system decreases security incidents, speeds up threat response, and keeps your organization running and secure. WATI's Managed SOC protects you 24/7.
Threat Detection and Response
Leveraging specialized technologies, threat intelligence feeds, and advanced techniques to proactively detect and block threats before they cause damage.
Compliance Management
Satisfying regulations and compliance standards like HIPAA, PCI-DSS, SOC2 Type2, via Vulnerability Management, Log Management, EDR/MDR/XDR, Monitoring, IR, and threat intel capabilities.
Incident Management
Proactively identifying and addressing security incidents in a timely manner, as per defined SLAs, to minimize business impact with security breaches
The Benefits Of SOC Managed Services
Access to experienced security analysts, dedicated resources, and advanced technologies for effective threat detection and response. Our Managed SOC includes the SOC/SIEM technology of the customer's choice, as well as WATI's team of skilled security analysts with relevant certifications.
FAQs on SOC Managed Services
Definitely not. Security impacts organizations of every size. We provide high-quality managed security services that fit the budgets of even small enterprises.
Maybe. But, very likely, not so.
Cyber security involves very specialized skill sets, that are not available to most IT professionals. The skills involved cover a wide spectrum, and it's impractical to expect one of few individuals to have them all. As a result, it becomes prohibitively expensive for organizations to hire all the staff they need with specialized security skills.
At WATI, we complement your IT teams. We bring a rich repertoire of security skillsets, process knowledge, and specialty tools – all at a price point that is in your budget.
When we function as an 'extension' of your team, we essentially use the same tools as you do, since we work within your environment. For all other cases, we can suggest or bring a set of tools and processes, as per security complexity and budgets.
In short, as many, as needed.
We structure engagements not by a number of notifications, but by the coverage needed and desired SLAs. Notifications depend on user activities, network events, suspicious events, and correlations.
In most cases, we work in clients' infrastructure (as 'extended teams') and in such cases, your data stays right within your own environment. In some special cases, we collect client's data in our secure environment for analysis, in such cases, the data storage will be as per your specific compliance needs, which is factored into contract discussions.
Organizations that have the latest and greatest security gear are still being hacked into.  Security apparatus like firewalls and IDS serves an important functions. Yet, they are only as good as they are configured.
Let's Talk
WATI provides professional Managed SOC services to assist your organisation.
Please contact our experts for top-notch Managed SOC services.