Continuous Threat Exposure Platform
Cybermindr is a cloud-hosted solution, to discover attack paths that adversaries may potentially use to inflict harm on organization.
Cybermindr is the next-generation attack path discovery platform
An attack path is a sequence of steps or actions that an attacker may take to gain unauthorized access to a system, network, applications, cloud, etc. In other words, this is how the bad guys get in.
An attack path discovery platform helps organizations by identifying potential vulnerabilities and mapping cyber attack routes, enabling proactive defense and mitigation strategies.
So, What Does Cybermindr do?
By automating knowledge of experienced red teamers, bug bounty hunters and ethical hackers, WATI's Cybermindr discovers these attack paths so you can close them before they are exploited. The platform starts by leveraging millions of data points from across the deep, dark, and surface web and then uses proprietary tools to test and validate. And it is all done automatically.

Cybermindr will show what asset has what issues and wherever applicable, provide detailed information as to how to reproduce the problem. This will typically be enough information to help quickly plan out the remediation effort.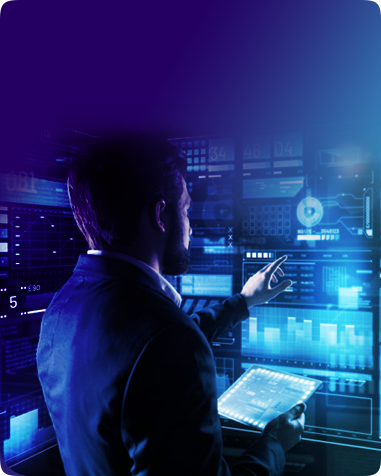 Cybermindr goes beyond ASM
Many external Attack Surface Monitoring (ASM) tools gather data through passive methods, using Open-Source INTelligence (OSINT) as well as broad internet scanners as data sources. In many cases this information is older and may represent a picture of how you were and not how you are.
Cybermindr is truly next-generation, providing a better picture of the true state of your cyber security posture. By adding in a variety of active assessment techniques, the Cybermindr provides more current and more granular data.
During the active assessment, Cybermindr runs tests to validate vulnerabilities as well as proof-of-concept exploits to test for risks.


A leading hypergrowth DevOps SaaS platform was concerned about their attack surface. The automated Cybermindr scan took just a few hours. It found significant risk in the Sensitive Exposures submodule—a config file that was shared that should not have. When that risk was investigated, a malicious infection was found—specifically, an attacker was in the process of installing ransomware. The ransomware was caught in time, before it could be run, and removed.
An Asian renewable energy giant, backed by leading global financial institutions, was facing a significant volume of cyberattacks, in particular brute force attacks. The Cybermindr scan automatically identified a supply chain risk [Exposed Panel sub-module] that made these brute force attacks viable. Within a few weeks, once the risk was remediated, the number of attacks was reduced by 70% and the number of successful attacks went to 0. 
A fast-growing Salesforce Release Automation SaaS platform, serving several Fortute2000 companies, was particular about staying safe from ransomware threats and keeping client instances secure. Being a cloud-native organization, it was important for them  to discover and deactivate shadow IT, gain a handle on expiring certificates, and keep abreast of emerging attack paths and dataleaks from the darkweb. With Cybermindr implemented in Continuous Monitoring mode, all these objectives are being met ongoing basis.
A leading Private Equity firm with hundreds of portfolio companies, uses Cybermindr  to perform a discreet Recon Report for the new deals, and to track select portfolio's cyber posture with periodic scans.