Continuous Monitoring and Remediation
A Cyber attack is always a possibility, protect your attack surface
Discover Your Assets
Monitor your digital attack surface to look for assets that are prone to attacks.
Scans Dark Web Leaks
Run continuous scans to detect dark web leaks and accidental code leaks.
Perform Multistage Attacks
Run multistage attack simulations to detect loosely configured assets and endpoints in real-time.
Identify Your Attack Paths
Detect compromised attack paths in your organization before hackers do.
What Sets Us Apart?
Our intelligence-led SaaS platform provides:
Our AI (artificial intelligence)-powered platform helps companies continuously sieve through millions
of attributed data to find vulnerabilities and security risks that can turn into potential threats.
We have built an internet-wide monitoring platform that crawls Deep, Dark & Surface Web – and collects publicly available information for around 3billion+ IPs. All this data is stored and indexed in our big data platform.
WATI's automated platform performs 14000+ logical queries to gather publicly exposed data.
Our team monitors more than 300 + attack forums to learn the Tactics Techniques and Procedures (TTPs) along with the latest zero days.
The platform is capable to launch multistage assaults, such as signing in with default credentials and stealing usernames and passwords.
Remediation is a crucial part of cybersecurity risk management, regardless of your cybersecurity program's state.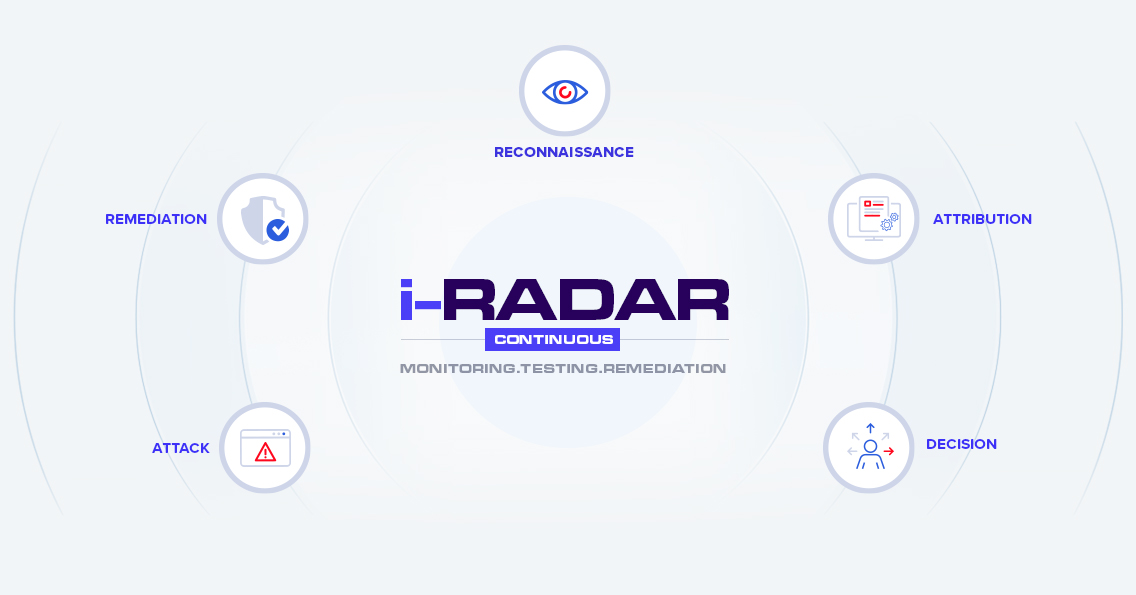 Receive a comprehensive report on your digital attack surface, comprising data on hacker attempts, dark web leaks, DNS weaknesses, and subdomain vulnerabilities.
Benefits

Reduce Risk and control the attack surface
Cloud-based SaaS Platform – No Hardware, No Agent, No Deployment.
The quickest discovery of vulnerable assets that are exposed on the internet.
Gain complete visibility on the assets, technologies, and geolocations of your organizational digital footprint.
Gain visibility on global malware attacks on your organizational endpoints.
Keep track of your cloud's secret accidental leaks and Java files' sensitive information leaks.
Keep track of your compromised and leaked credentials.
Know your DNS-based attack loopholes in your organization.
WATI's remediation support to track and close vulnerabilities.
Trusted Worldwide by Leading Enterprises

Unlike ordinary security platforms, i-RADAR provides a hacker's view perspective of your digital attack surface. Put your adversary hat on and discover the assets that may be threatening your organization's security.
We trust i-RADAR's capabilties to continuously Monitor, Test, Remediate and close the loop.
AutoRABIT - Vijaya Rayudu, Co-Founder
A robust system that reliably provides us with valuable insights on our Digital Attack Surface by regularly collecting high-quality data on the most critical points of risk.
Techfetch - Prabakaran Murugaiah - Founder & Chairman
Monitoring.Testing.Remediation
i-RADAR Datasheet
There are several factors that pose threats to an organization's security.