Lunch N' Learn
Our Beagle on your device
( lunch will be provided by us)
Delve into Beagle on your device with lunch on us.
BEAGLE is a criminal investigations analytical software, that combines data from your data sources across criminal justice systems to provide a comprehensive view of both real-time and historical data at your fingertips.
Enjoy lunch with us as specialists at BEAGLE review the key features and benefits of BEAGLE Analytics. An opportunity to gain access to the inside world of BEAGLE Analytics and try out the features yourself!
REGISTRATION IS CLOSED
---
PRE-REGISTER FOR UPCOMING WEBINAR

Registration is closed
Pre-register for upcoming webinar
This is an exclusive event for Law Enforcement officers.
Get real-time access to our cloud version of BEAGLE Analytics in this session on your mobile device or laptop. Explore varied features of this crime analytics software as you have lunch. Pizza will be delivered to your doorstep and it will be on us.
A desktop or mobile phone with internet access.
CLOUD ACCESS
Officers given access to the cloud version of BEAGLE Analytics.
ADVANCED FEATURES
Explore various features of BEAGLE Analytics such as facial recognition, Smart search, social media integration and much more.
Save your time
Understand how it can help your agency in solving crimes and promoting officer safety.
Lunch is on us
Pizza delivered to your doorstep.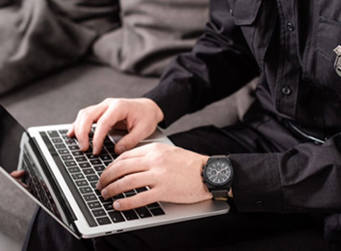 Visual Recognition on officers' phones and desktops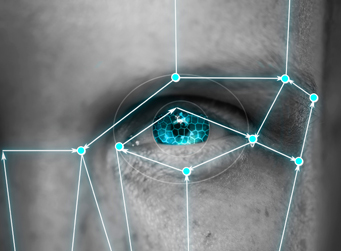 Social Network and Link Analysis
Search and collaboration in investigations
Frequently asked questions
Of course. The Personal Information that you share with us stays confidential and private and will only be used for the purpose of delivering pizza to your location.
Click on the 'Register Now' button provided on the page. Provide your details and register for the event. This webinar is a free online event.
Yes, upon registration you will receive a confirmation email with the access link to your mailbox.
Yes, you can ask questions during the Q&A session designated at the end of the webinar.
Yes, a link to the recording of the event will be sent to you within one week after the webinar ends. Also, you can check this page later to access the recording of the webinar.
If you have questions that have not been answered in the FAQs above, please email us at beagle@wati.com.